Having no extra hands at home, I find it always a practical option to go out for dinner and Christmas dinner is just one of the occasions where we always seek refuge in the hands of the great chef in town. This year, we had our Christmas dinner at Let's Crab Eat. I wasn't expecting they're having a Christmas buffet when I called for reservation.
There weren't much people when we get there so the kids had fun roaming around;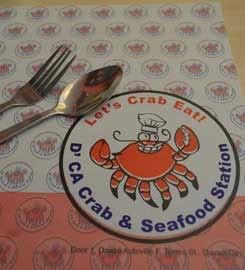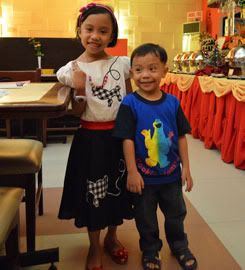 Eat all you can eat, crab infinity and beyond!

Christmas atmosphere at the resto, actually nothing much have changed;

Love the faux snowflakes on the wall, this thing Pinoys do having no snow in the Phils., lol.

Let's Crab Eat
D' CA Crab and Seafood Station
Door 1, Davao Autoville
F. Torres Street, Davao City
Tel. No. (082) 221-4988