I was just curious what's with Razon's that a lot of people came in and out of this resto, I thought I wouldn't know what's the buzz all about unless I get involved and try myself, so I brought and paid dinner for the whole gang.
Our young foodie patiently waiting for the 'fresh lumpia'
I was really surprised to see their 'fresh lumpia' sauce sodden, the sauce defeats the whole lumpia thing, I didn't finish it, I was cloying sick …
I love saucy 'Kaldereta' so it was a hit for me, though the puto goes perfectly well with 'dinuguan' having it with 'kaldereta' also made a yummy pair.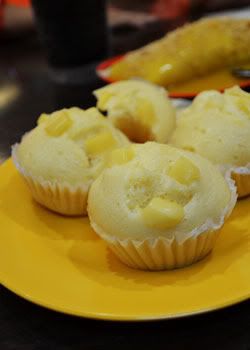 Razon's is located at Gaisano Mall, Cinema Walk, Davao City.